The challenges of dust extraction and cleaning floors and machinery in the biomass industry
For biomass boilers and biomass cogeneration systems, as well as for all professionals in the sawmill and woodwork industries, furniture factories and kitchen manufacturers, industrial boiler rooms, processing of wood waste...

All industries using wood or agricultural co-products in different forms (wood chips/shredded wood, sawdust/ shavings, pellets/granules, scrap waste, straw, corn cobs, etc.) for all those involved in this bioenergy sector, protecting the health of employees by minimising exposure to dust is a fundamental, daily challenge.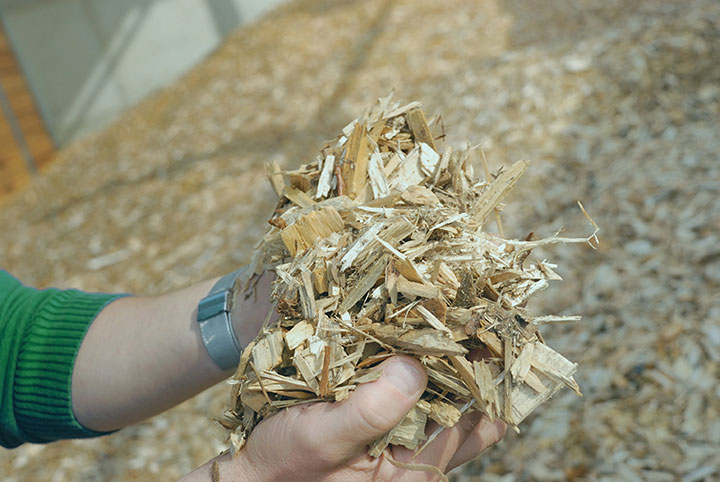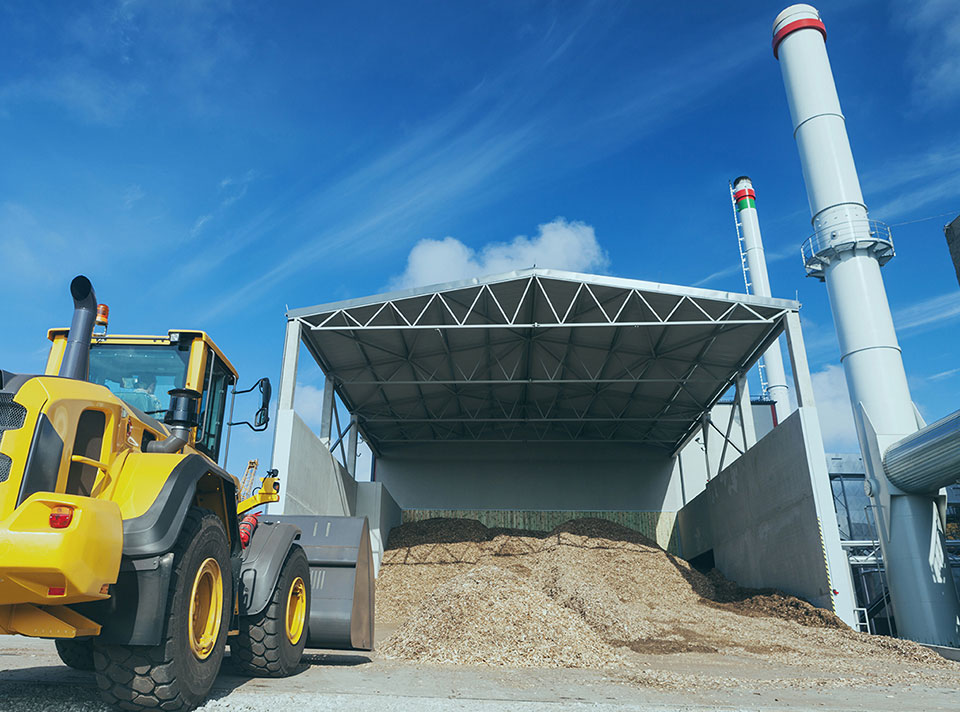 Our expertise
Handling (unloading, receiving, handling, sorting, transfer, storage, etc.) and in particular processing equipment (cleaner, grinder, dryer, cooler, sorter, pellet press, etc.), but also process equipment (boiler feed, conveyor, etc.), generates pathogenic dust that can cause respiratory problems and allergic reactions.

Suction of contaminants on these various processes, but also the cleaning of production areas (cleaning floors and machinery) improves the working conditions of operators and ensures that the products are manufactured in an ultra-clean environment.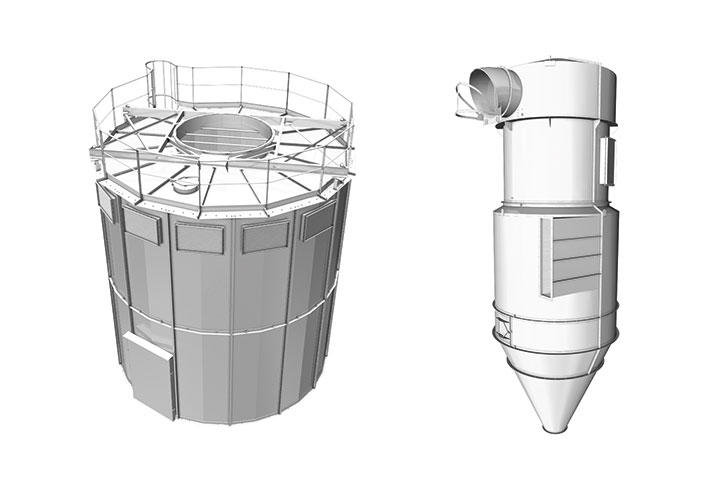 A wide range of dust extraction equipment
To address all of the problems faced by companies in the bioenergy sector, CATTINAIR designs and offers a wide range of industrial dust extraction equipment, such as Cyclofilters, which complies with the ATEX Directive.

These dust extractors are installed to ensure continuous suction on production equipment, but they are also used to filter air from centralised cleaning installations (extraction unit).


Expert in "turnkey" engineering
The installation of industrial dust extraction systems is the solution best-suited to air quality issues in the biomass sector. After a personalised and in-depth process study, our project managers develop a specific, ergonomic dust extraction system that captures contaminants at source.

For all wood, sawdust, shavings, fibre and dust residues that have accumulated in and around the production tool, our centralised vacuum extraction solutions capture the contaminants by means of cleaning accessories (suction attachments, brushes, pipes, etc.) connected to vacuum extraction hoses and outlets. The extraction points are installed directly in the workshop to enable the thorough cleaning of production areas and keep the industrial environment clean and thereby in compliance with ATEX regulations.

In the case of explosive dust, the dust collection systems will be equipped with corresponding ATEX protective components.

General ventilation systems can be used in addition to an extraction at source system and can also remove residual contaminants from a production area.


A comprehensive offer
Commissioning of installations by our project managers who helped design the installation.

Monitoring of proper functioning and measurement of air speeds and pressure losses of each machine and at different points of the suction collectors, motor intensities, as well as sound levels which are included in the technical file and certify compliance with the regulations.

Our Service Department offers original spare parts, upgrading and preventive maintenance contracts.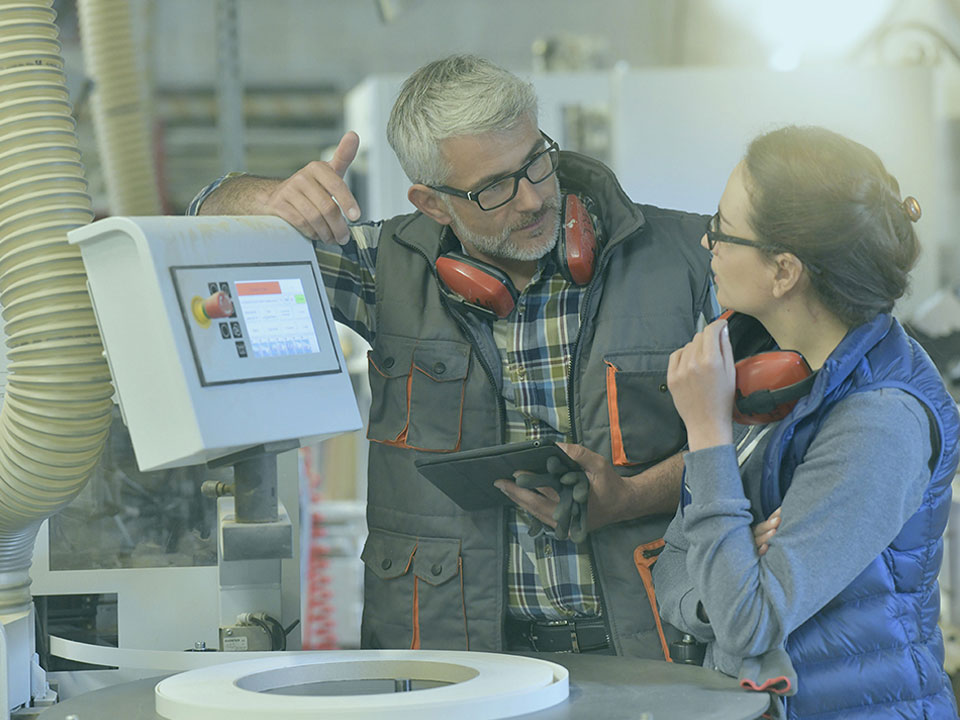 Our references
Biomass boiler room
Application:
unloading of class B wood
Equipment installed:
Cyclofilter 4X5 - BR
Airflow rate:
26,000 m3/h
Benefits for the customer:
ATEX conformity of the installation and direct supply of the boiler with dust under cyclofilter via pneumatic conveyance
Wood energy
Application:
pellet production process
Equipment installed:
Cyclofilter 4x10 + 4Y7
Airflow rate:
2 x 28,000 m3/h
Benefits for the customer:
cooling and transfer of the matter required for the manufacturing process.
Are you an installer/fitter?
Regulations
Work involving exposure to wood dust is included on the list of carcinogenic processes (Order of 5 January 1993 amended), special prevention measures and increased individual health monitoring are applicable to workers exposed to wood dust (articles R. 4412-59 to R. 4412-93 of the French Labour Code on the specific provisions for hazardous substances that are carcinogenic, mutagenic or toxic to reproduction).
Four good practice guides published by the INRS concerning wood dust:
Dust can cause explosions. Solutions are available to reduce this risk which must comply with the ATEX Directive.
More information available in our Regulations section.