Extraction, filtration and conveying of dust, sawdust and wood shavings
Sawmills, planing factories, stave mills but also joiners, fitters, training centres, cooperages, carpenters, professionals in the recycling and recovery sector…

Protecting the health of your employees from exposure to wood dust is a fundamental, daily challenge.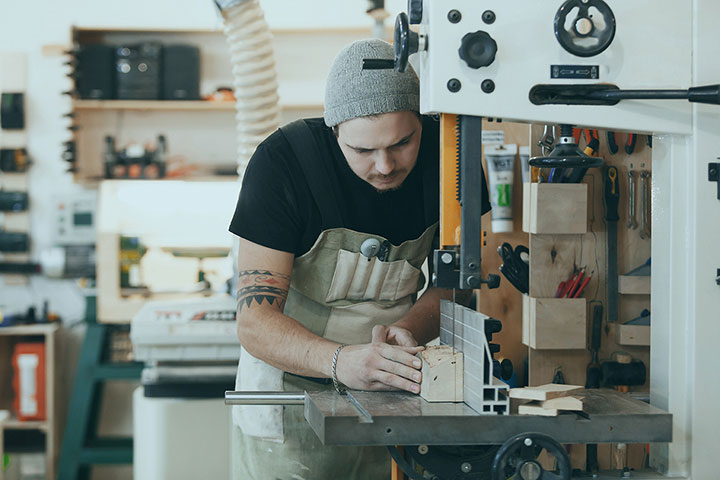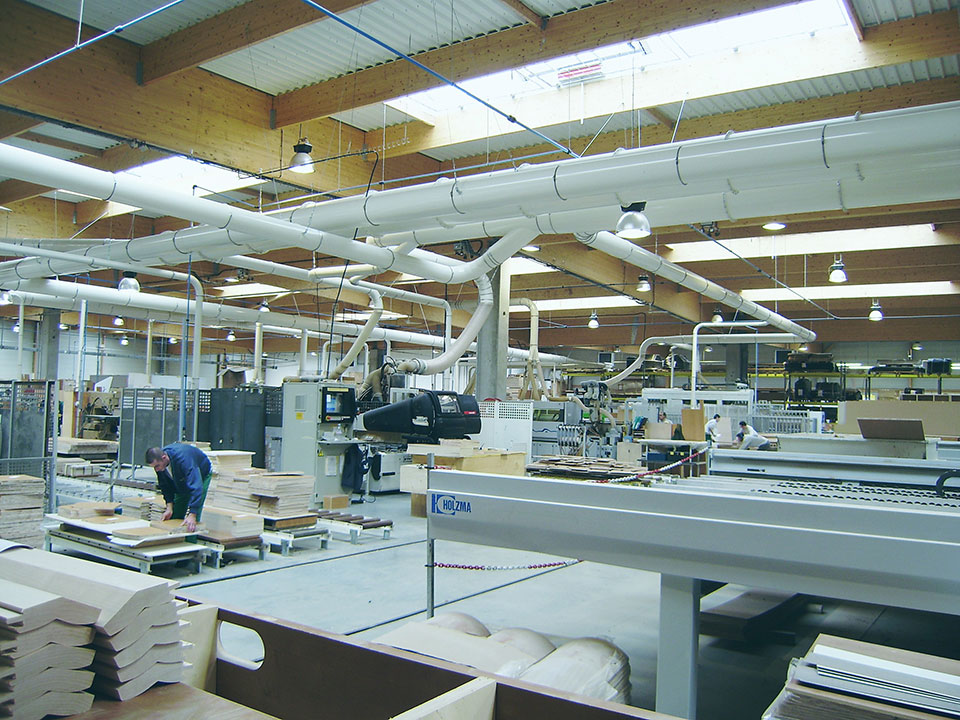 Our expertise
Capturing dust, sawdust and wood shavings, centralising it and storing it provides employees with a healthier work environment, while reducing the risk of explosion and complying with work environment legislation (OEL: occupational exposure limits), as well as ensuring the cleanliness and proper functioning of the production tools and promoting energy-efficient solutions, such as the variable airflow system.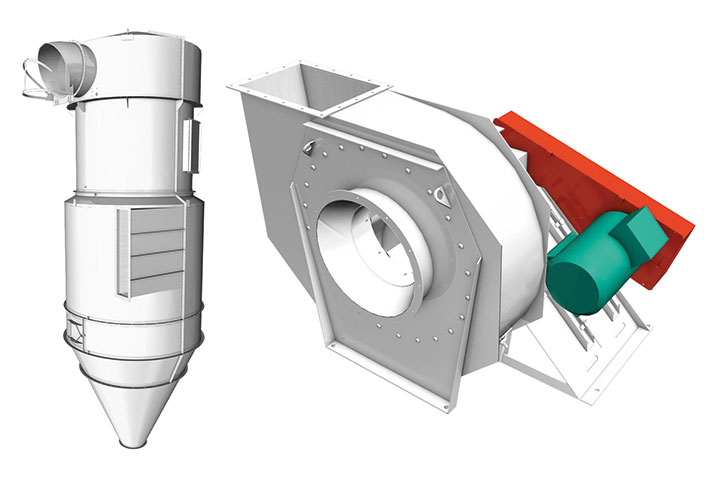 A wide range of dust extraction equipment
To address all of the issues faced by companies in the wood industry, CATTINAIR designs and offers a wide range of industrial dust extraction systems (in compliance with ATEX regulations), technical term corresponding to wood vacuums.  

These dust extractors are installed to ensure continuous suction on production equipment, but they are also used to process filtration air from centralised cleaning installations (extraction unit).
Expert in "turnkey" engineering
Cattinair, leader in air treatment in the wood industry, has developed numerous solutions from capture on wood machinery (sanders, saws, routers, planers, etc.) through to the conveying and storage of dust, sawdust and wood shavings. These solutions are developed for small-scale to industrial-scale workshops in the primary and secondary wood processing industry.
A comprehensive offer
Commissioning of installations by our project managers who helped design the installation.

Monitoring of proper functioning and measurement of air speeds and pressure losses of each machine and at different points of the suction collectors, motor intensities, as well as sound levels which are included in the technical file and certify compliance with the regulations.

Our Service Department offers original spare parts, upgrading and preventive maintenance contracts.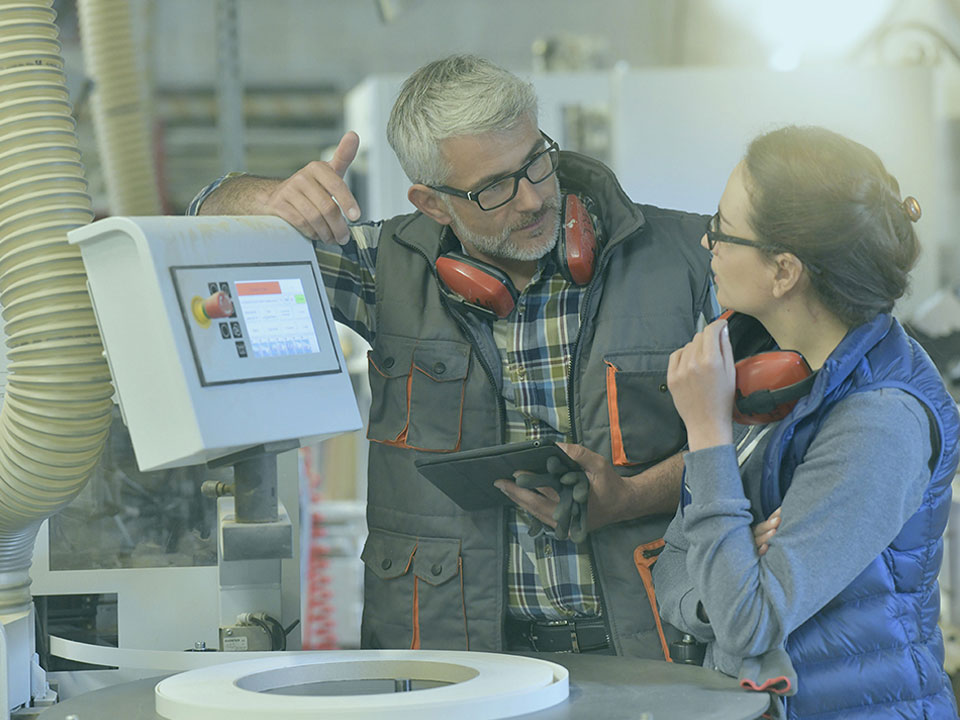 Our references
Pallet manufacturer
Application:
suction of wood dust on a new CAPE line and existing machinery
Equipment installed:
Cyclone GCS2400 positioned on the box
Manufacturer of sport products (ski)
Application:
suction of wood dust with variable flow rate
Equipment installed:
CFFC-4 and CFFC-12 filter with ecomodular system
Vocational school
Application:
suction of wood dust on a process line with variable flow rate solution
Equipment installed:
Cyclofilter 4Y8; ecomodular system: recycling
Airflow rate:
90,000 m3/h
Benefits for the customer:
energy saving with ecomodular, ATEX compliance, protection of students
Are you an installer/fitter?
Regulations
Work involving exposure to wood dust is included on the list of carcinogenic processes (Order of 5 January 1993 amended), special prevention measures and increased individual health monitoring are applicable to workers exposed to wood dust (articles R. 4412-59 to R. 4412-93 of the French Labour Code on the specific provisions for hazardous substances that are carcinogenic, mutagenic or toxic to reproduction).
Four good practice guides published by the INRS concerning wood dust:
Dust can cause explosions. Solutions are available to reduce this risk which must comply with the ATEX Directive.
More information available in our Regulations section.